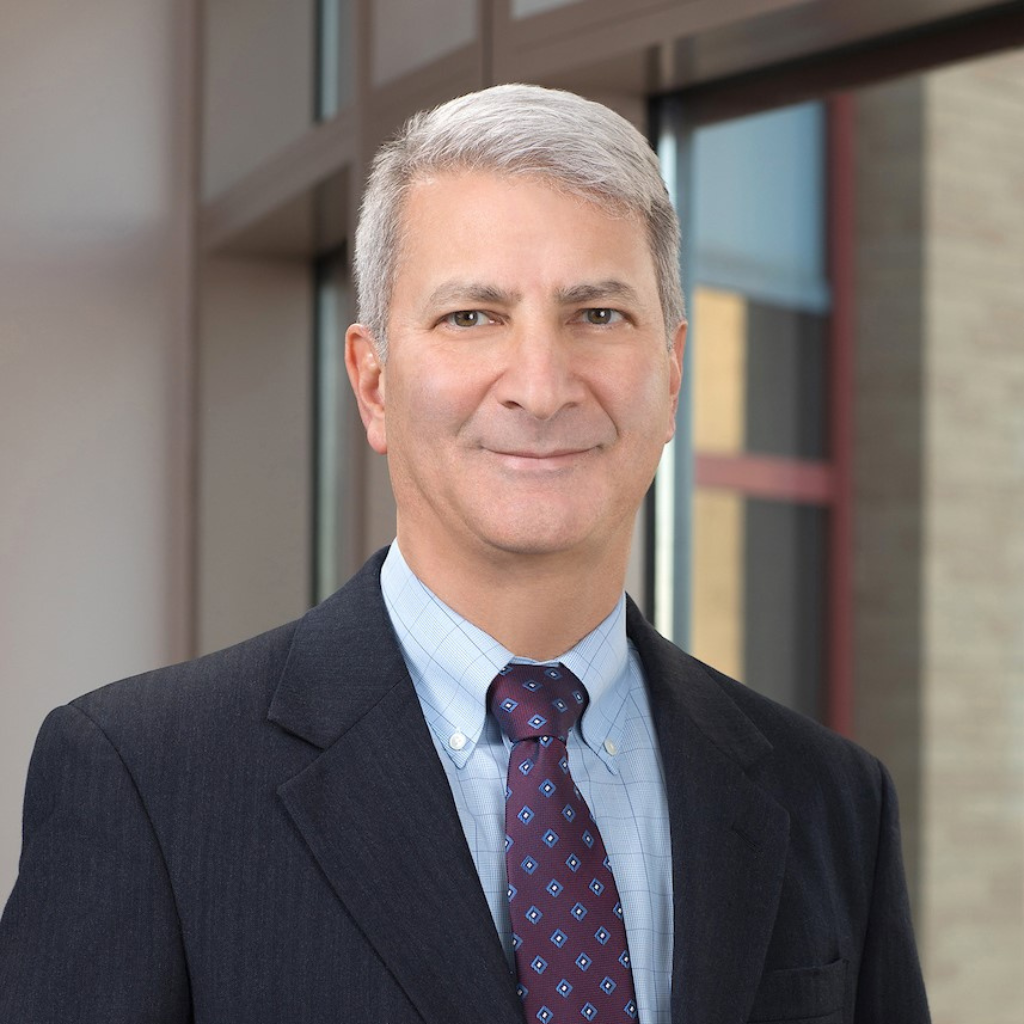 Michael Apkon, MD, PhD, MBA
Physician Executive and Physician Scientist,
Previously CEO, Tufts Medical Center
Meet Michael
Dr. Apkon is a physician executive and physician-scientist serving in C-level leadership roles at several top academic hospitals in the United States and Canada as well as serving as director of several new health care ventures. He most recently served as the CEO at Tufts Medical Center. In that capacity, he led a 415-bed hospital staffed by 6,000 employees, scientists, medical staff, students, and volunteers with a $1B budget. Tufts MC is the principal adult and pediatric teaching hospital for Tufts University School of Medicine and is among the top 10 percent of all institutions receiving National Institutes of Health (NIH) funding. The Medical Center comprises a number of subsidiaries including the New England Quality Care Alliance (NEQCA), a network of 1,800 physicians, as well as the Tufts Medical Center Physicians Organization. In addition, he served as Executive Vice President for Wellforce Health System, of which Tufts Medical Center is a founding member.

Dr. Apkon currently serves as a director for 7D Surgical, a Toronto-based surgical navigation equipment manufacturer, and as a director for MindBeacon, a Canadian digital mental health company. He has also served as a Director for MaRS Innovation (now Toronto Innovation Accelerator Partners), an innovation incubator serving the greater Toronto academic and healthcare communities.

Dr. Apkon has extensive international management experience in both pediatric and adult-oriented healthcare, working with organizations and governments in the UK, Europe, China, Africa, and the Middle East as well as North America. He has consulted widely on business development, capacity development, and management systems as well as quality and safety improvement. He is an expert in strategy, systems development, and operations management, as well as the application of lean and high-reliability organizational thinking to drive improvements in quality, safety, and efficiency.

Prior to coming to Tufts Medical Center, Dr. Apkon was the President and CEO at The Hospital for Sick Children (SickKids) in Toronto Ontario, recognized as one of the world's top children's hospitals and Canada's most research-intensive hospital. Dr. Apkon has also held senior executive and academic roles at top academic health science centers including Senior Vice President for Medical Affairs and the Chief Medical Officer for the Children's Hospital of Philadelphia (CHOP) as well as roles at Yale University School of Medicine and Yale-New Haven Health System including being the Vice President for Performance Management at the Yale New Haven Health System and the Vice President/Executive Director leading Yale-New Haven Children's Hospital. He has held faculty positions at the University of Toronto, the University of Pennsylvania, and Yale University's School of Medicine and School of Management.

Dr. Apkon has a BSc degree in Biomedical Engineering from Northwestern University as well as MD and Ph.D. degrees from Washington University School of Medicine in St. Louis and an MBA from the Yale School of Management where he taught healthcare management.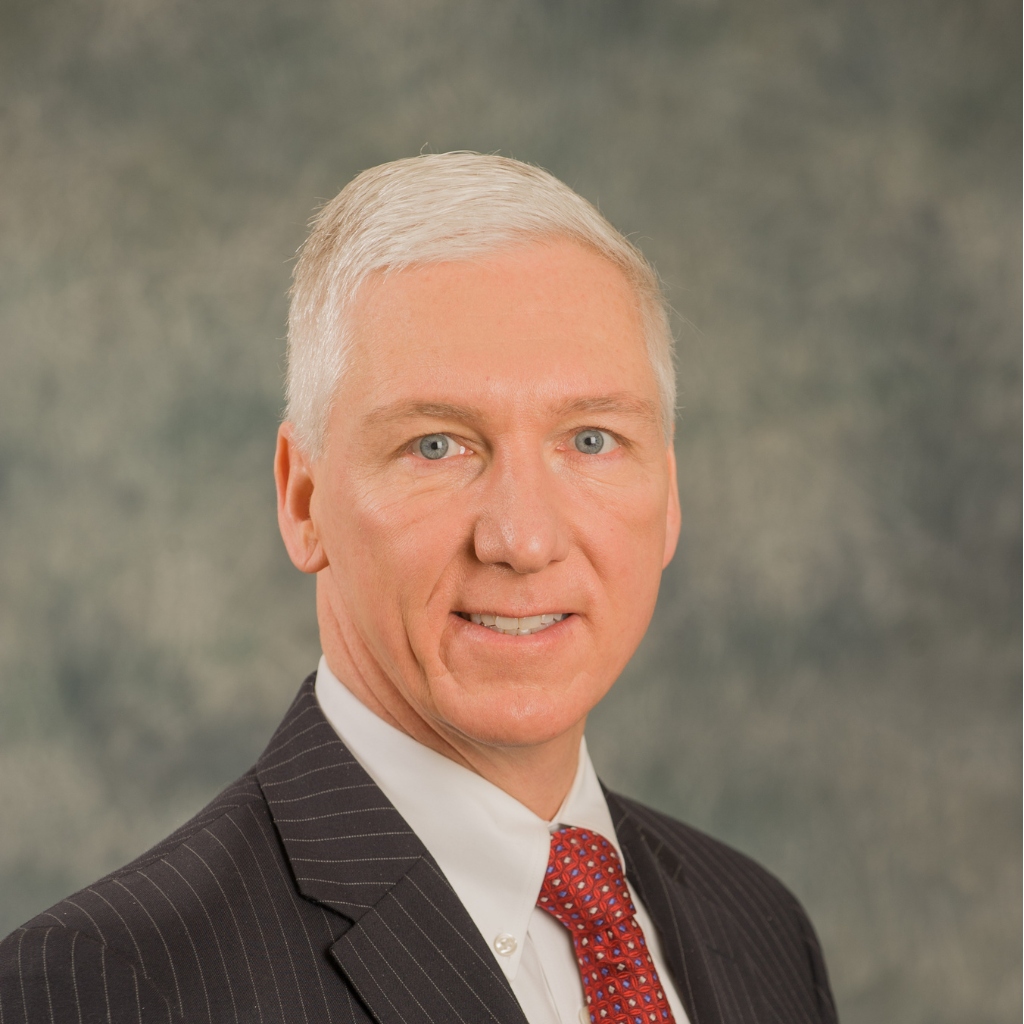 Robert Filippone, PhD
Vice President, US Policy & Government Relations,
Merck
Meet Robert
Bob Filippone is Vice President, of U.S. Policy and Government Relations at Merck. Bob and his team represent Merck in Washington, DC, and are responsible for U.S. policy development and legislative advocacy on Merck's vital federal issues. They also oversee the administration of the Merck PAC and the company's grassroots program.
Bob joined Merck from PhRMA, the Pharmaceutical Research and Manufacturers of America, where he served as Senior Vice President, Federal Affairs. Bob led PhRMA's Federal Affairs team with responsibility for advancing PhRMA's interests with members of Congress and the administration.
Prior to his time at PhRMA, Bob served as the Deputy Chief of Staff in the office of U.S. Senator Bob Graham (D-FL). He was Senator Graham's principal advisor on foreign policy, homeland security, intelligence, defense, and international trade issues.
During his tenure with Senator Graham, Bob also was Deputy Staff Director for the Senate Select Committee on Intelligence. The Committee is responsible for conducting oversight of the U.S. intelligence community and for authorizing intelligence activities of the U.S. Government.
Prior to joining Senator Graham's staff, Bob worked as a national security specialist in the Office of the Secretary of Defense in Washington. He has also worked as a fellow in the Bureau of Intelligence and Research at the Department of State and as a missile systems engineer at the Raytheon Company. He has taught international relations at the Fletcher School of Law and Diplomacy at Tufts University.
Bob holds Ph.D. and Master's degrees in international relations from the Fletcher School of Law and Diplomacy, and Bachelor's and Master's degrees in engineering from Worcester Polytechnic Institute. He is married to Desiree Geneva Filippone and they have two sons and a daughter.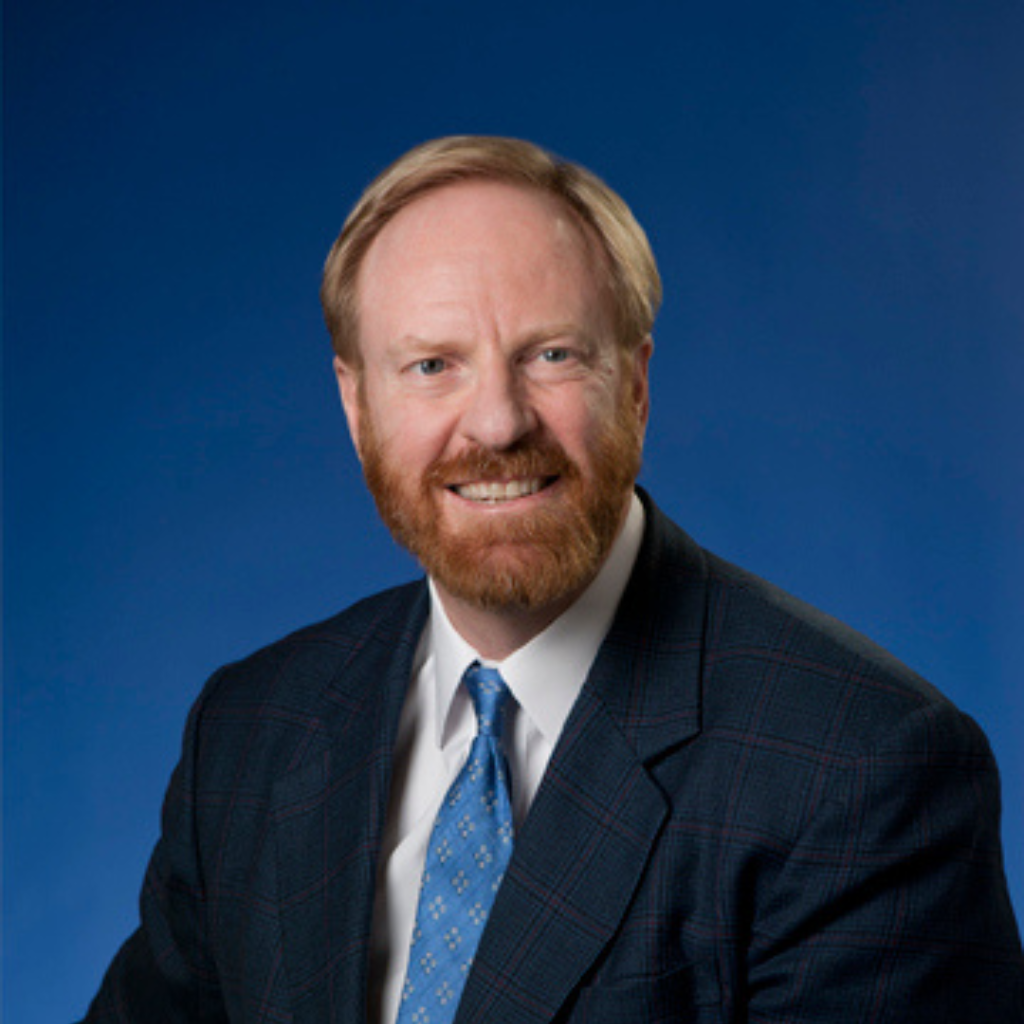 Jonathan J. Fleming
(Treasurer)
Senior Lecturer,
Massachusetts Institute of Technology
Meet Jonathan
Jonathan J. Fleming is Treasurer of NEHI's Board of Directors and formerly served as the Chief Business Officer of Q-State Bioscience. Since 1999, Mr. Fleming has been the Managing Partner of Oxford Bioscience Partners, an international venture capital firm specializing in life science investments, based in Boston, MA. Mr. Fleming has been in the investment business for more than 31 years, starting and financing growth companies in the United States, Europe, Israel, and Asia. Prior to joining Oxford Bioscience Partners in 1996, he was a Founding General Partner of MVP Ventures in Boston, MA. He began his investment career with TVM Techno Venture Management in Munich, Germany. Mr. Fleming also co-founded Medica Venture Partners, a venture capital investment firm specializing in early-stage health care and biotechnology companies in Israel, and the Korea Seoul Life Science Fund, based in Seoul, Korea. Mr. Fleming is a director of Xencor (NASDAQ: XNCR) and several private early-stage life science companies. He is also a director of Leerink Partners, a Boston-based investment bank specializing in health care companies. In addition, Mr. Fleming has been a Senior Lecturer at the MIT Sloan School of Management since 2003, where he co-teaches a class on business strategy for life science managers. Mr. Fleming holds a Master's degree in Public Administration from Princeton University's Woodrow Wilson School of Public and International Affairs, and a Bachelor's degree in Political Science from the University of California, Berkeley.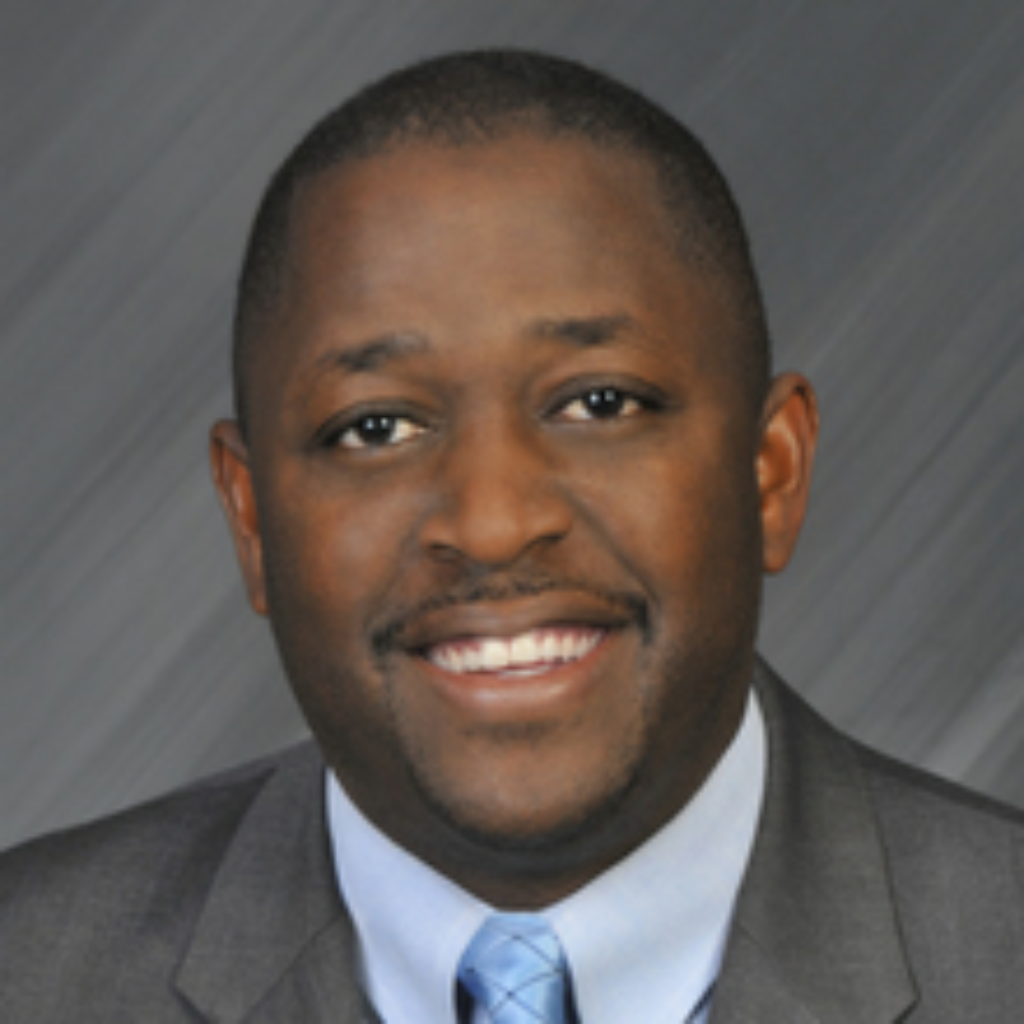 Garth Graham, MD, MPH, FACP, FACC
Director and Global Head of Healthcare and Public Health,
Google/YouTube
Meet Garth
Dr. Garth Graham, M.D., MPH, FACP, FACC, is a leading authority on social determinants of health and health equity. Garth Graham joins Google as Director and Global Head of Healthcare and Public Health at Google/YouTube and Google Health.
Previously, Dr. Graham was with CVS Health as the Vice President of Community Health where he led the enterprise-wide community and social determinants of health (SDoH) strategy. Dr. Graham is passionate about the opportunity to improve local health through cross-sector collaboration. Dr. Graham previously served as Deputy Assistant Secretary at the U.S. Department of Health and Human Services under the Obama and Bush Administrations, where he also ran the Office of Minority Health. He directed the development of the federal government's first National Health Disparities Plan released under the Obama administration. Dr. Graham was also the assistant dean for health policy at the University of Florida School of Medicine, where he led several research initiatives to improve outcomes and readmission rates in cardiac patients in underserved populations.
He contributed to several boards including the National Heart, Lung, and Blood Institute Advisory Council, the Institute of Medicine Board on Population Health, the Board of the National Quality Forum, the American Heart Association/American Stroke Associational National Quality Oversight Committee, the American College of Cardiology/American Heart Association Task Force on Clinical Data Standards, the Harvard Medical School Diversity Fund (chair) and was named by the President to the U.S. Federal Coordinating Council on Comparative Effectiveness Research many others.
Dr. Graham has been featured in media outlets including Fortune, USA Today, The Hill, The Chicago Tribune, Essence, U.S. News & World Report, Quartz, and Ebony. Dr. Graham holds a medical degree from Yale School of Medicine, an MPH from Yale School of Public Health, and a bachelor of science in biology from Florida International University. He completed clinical training at Massachusetts General Hospital and Johns Hopkins where he trained in cardiology and interventional cardiology. He holds three board certifications including internal medicine, cardiology, and interventional cardiology.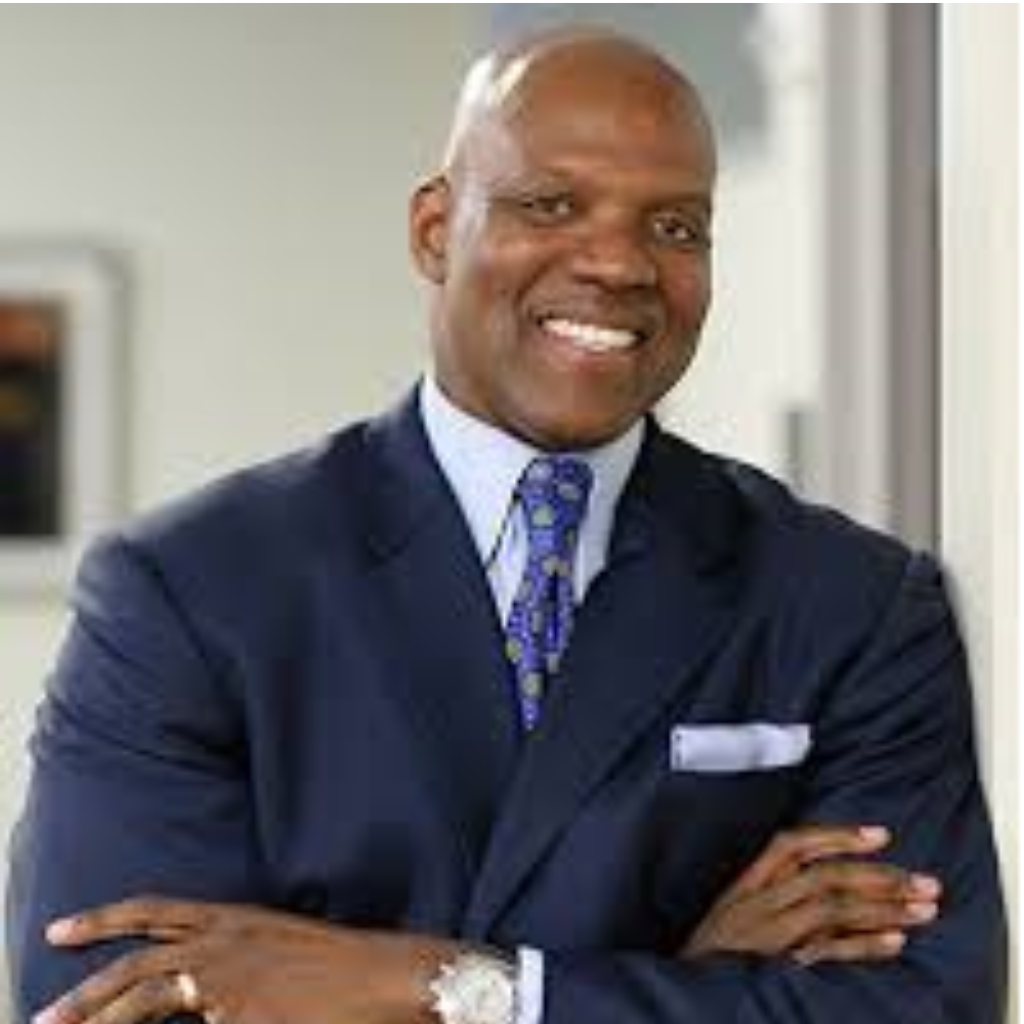 Rubén José King-Shaw, Jr.
Chief Strategy Officer, Steward Health Care System and President,
Steward Health Care Network
Meet Rubén
Rubén José King-Shaw, Jr., is the Chief Strategy Officer of Steward Health Care System and President of Steward Health Care Network. Mr. King-Shaw previously held the position of Chairman and Chief Executive Officer of Mansa Equity Partners, Inc, and was a member of Steward Health Care System's board of directors. Throughout his career, he has spent considerable time in public service, leading state and federal government health programs. At the state level, under Florida Governor Jeb Bush, Mr. King-Shaw was the Florida Agency for Health Care Administration Secretary. The Agency was responsible for Florida's State Medicaid Program, Health Quality Assurance, Survey and Certification of healthcare facilities, Managed Care, and the Child Health Insurance Program (CHIP).

Mr. King-Shaw also served as Deputy Administrator and Chief Operating Officer of the Centers for Medicare and Medicaid Services (CMS) from 2001 to 2003 during the administration of President George W. Bush. He was also a senior advisor to the Secretary of the U.S. Treasury, where he led the Administration's Health Coverage Tax Credit policies to finance coverage for the uninsured. In 2011, Mr. King-Shaw was appointed to the Obama Administration's Program Advisory and Oversight Committee to monitor and guide Medicare's value-based purchasing program for Durable Medical Equipment. Currently, he is an advisor to the Trump Administration in the areas of fraud, waste, abuse, and alternative payment models.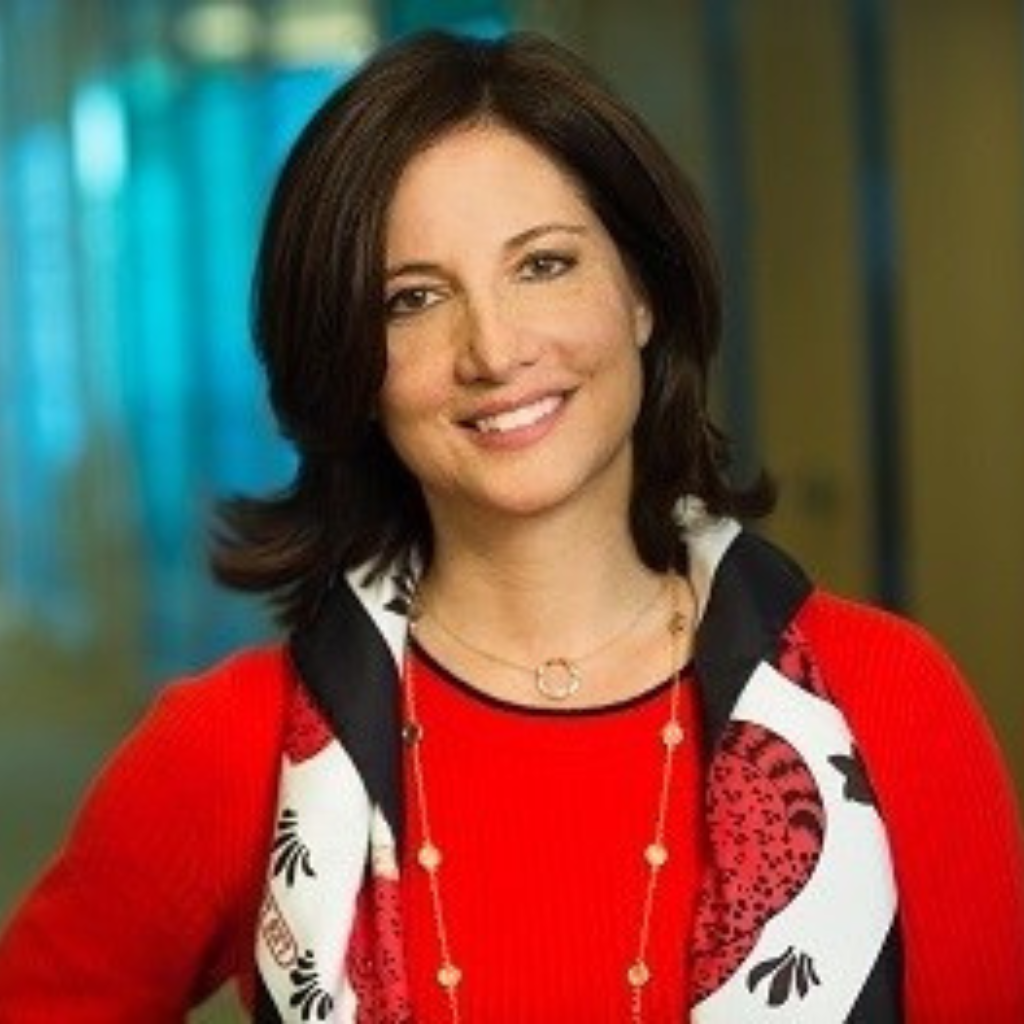 Liz Lewis
(Vice Chair)
Head, Global Patient Value, Policy, and Access,
Takeda Oncology
Meet Liz
Liz Lewis, JD is Head of Patient Value, Policy and Advocacy for the Global Oncology Business Unit at Takeda where she is responsible for accelerating Takeda's efforts in securing rapid and broad patient access and continuing to strengthen Takeda's patient advocacy, access and policy approach and initiatives. Prior to this role, Ms. Lewis was the Chief Counsel for the Specialty Business Units and R&D and Head of Patient Advocacy at Takeda Oncology, where she was responsible for setting the company's global legal strategies and priorities and managing the day-to-day legal activities for the Specialty Business Units and R&D. Ms. Lewis also headed the patient advocacy team, partnering closely with oncology patient advocates and patient advocacy groups throughout the world to support access to cancer therapies. She provides strategic insight into patient programs with a focus on access and assistance programs.
During her more than 15 years with the company, Ms. Lewis was instrumental in building legacy Millennium Pharmaceutical's legal and compliance functions that serve as the foundation for Takeda's Global Oncology Business Unit. Her pharmaceutical legal experience is broad, with expertise in research and product development, product commercialization, launch, market access/pricing and compliance. She played an integral role in the company's successful launch, commercialization and market expansion of multiple oncology products, including VELCADE® (bortezomib), NINLARO® (ixazomib) and, most recently, ALUNBRIG® (brigatinib).
Prior to joining Millennium/Takeda, she served as partner at the Washington DC-based law firm, Epstein, Becker and Green, where she represented health care and life science companies, working her way up to co-chair the firm's pharmaceutical practice group. She has spoken, conducted seminars and published numerous articles on intricate health-related subjects such as commercial practices and strategies in the pharmaceutical industry, health care corporate compliance, health care fraud and federal program reimbursement. An active participant in industry trade organizations, Ms. Lewis is on the board of directors for Massachusetts Biotechnology Council (MassBio) and a member of the Health Section Governing board for Biotechnology Innovation Organization (BIO).
Ms. Lewis obtained her law degree from Washington College of Law at American University serving as an editor for the Administrative Law Journal. She earned her BA in Political Science from Hamilton College, where she graduated with honors. The Boston Business Journal named Ms. Lewis as one of the top 20 "2014 Women to Watch" in the life sciences industry.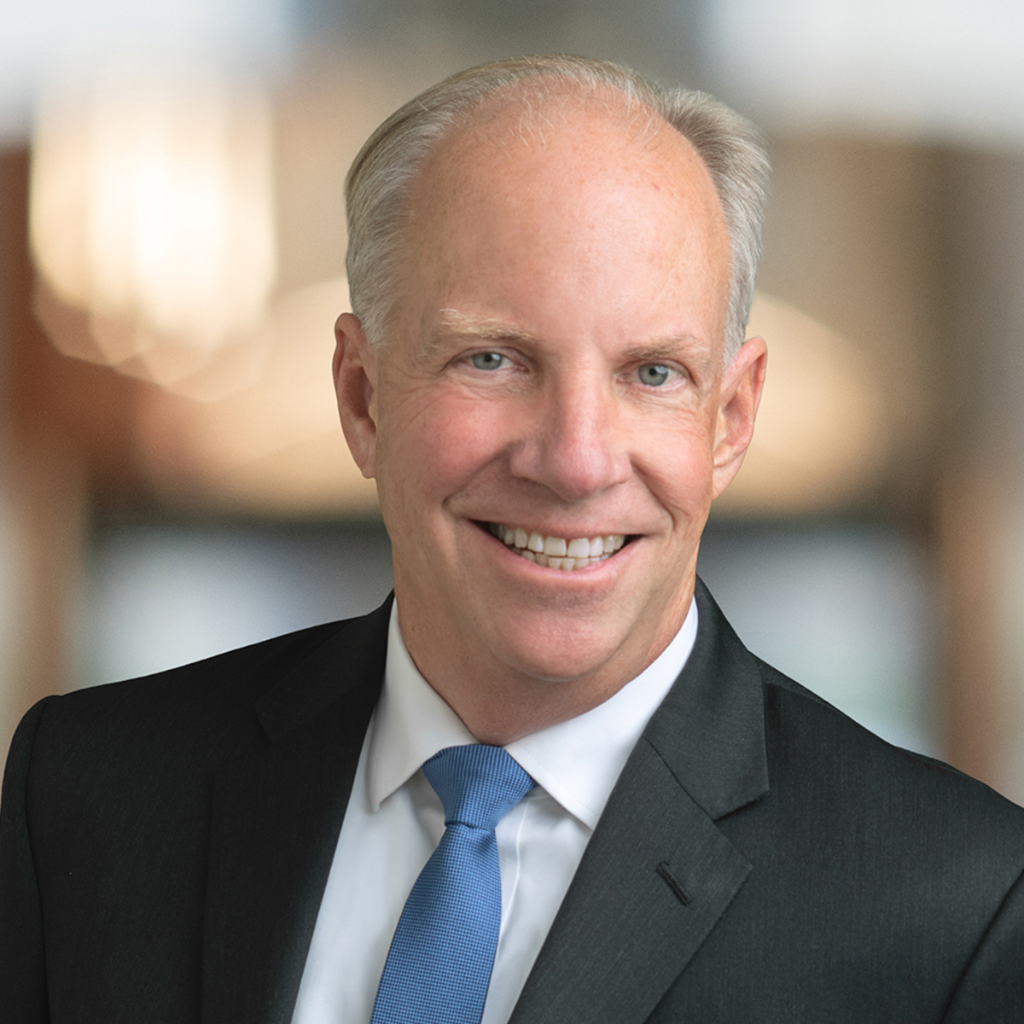 Mark Lutes
(Chair, Clerk)
Member of the Firm,
Epstein Becker & Green, P.C.
Meet Mark
Mark E. Lutes is the Chair of the firm's Board of Directors and a Member of the firm's Health Care and Life Sciences practice. Based in Washington, DC, he has practiced with the firm for more than three decades. Prior to that, he was a legislative adviser to the Federal Trade Commission. He also offers strategic counsel in health policy and on reimbursement strategy through the firm's affiliates EBG Advisors, Inc., and National Health Advisors, LLC.

Mr. Lutes is a leader in the firm's representation of private equity and financial services firms with health care companies in their portfolios. He routinely deploys multidisciplinary teams of attorneys, reimbursement specialists, engineers, and scientists to assess the reimbursement, FDA and other domestic and international regulatory approvals, fraud and abuse compliance, CMS and legislative landscapes and other issues impacting proposed client investments in health care companies.

Mr. Lutes combines experience with the corporate aspects of transactions with his deep experience in health care compliance issues to provide clients with practical advice in negotiating warranty and indemnification issues and in assessing risk factors in health and life science deals. He has advised on the most significant transactions in the health care market including services, pharmaceutical and device companies.

Mr. Lutes is also an experienced antitrust counselor to health care companies contemplating mergers or acquisitions and has facilitated the antitrust clearance of numerous significant hospital mergers. He has managed the defense of high profile healthcare antitrust actions by the FTC.

Mr. Lutes has a deep understanding of managed care markets and regulation. He is consulted by a variety of providers and payors in structuring innovative payment arrangements. Additionally, he counsels on hospital and physician ventures and compliance issues, and information privacy and security. Mr. Lutes has developed privacy and security audit tools which support client compliance needs.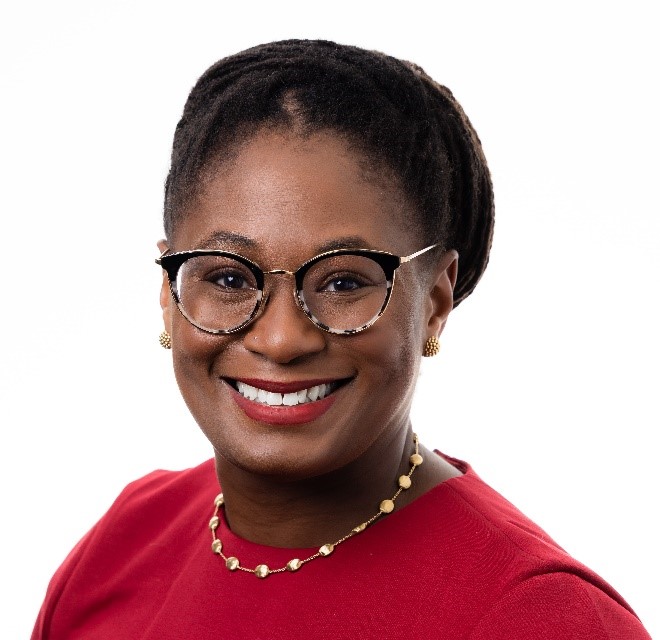 Fiona Mack, PhD
Vice Present, Head Co.Lab Cambridge, Bayer
Meet Fiona
Fiona Mack is currently Vice President, Head of Bayer Co.Lab Cambridge, US, which is a part of the Business Development & Licensing / Open Innovation function. In this role, she is building a new cell and gene therapy incubator to accelerate innovation within the field.
Prior to joining Bayer, as Head of JLABS@ TMC, Fiona was responsible for external engagement, innovation sourcing, company onboarding, portfolio management, operational excellence, educational programming, and P&L. She catalyzed and supported the translation of science and technology into valuable solutions for patients and consumers across the pharmaceutical, medical device, consumer, and health tech sectors.
Fiona has held senior leadership positions at Ipsen, Roche, and Pfizer supporting external innovation efforts to expand Rare Disease, Neuroscience, and Oncology portfolios.
Fiona earned her Ph.D. in Cell and Molecular Biology from the University of Pennsylvania and her undergraduate degree in Biology from Cornell University. Her innovative work has been published in high-impact journals and she also has several granted patents.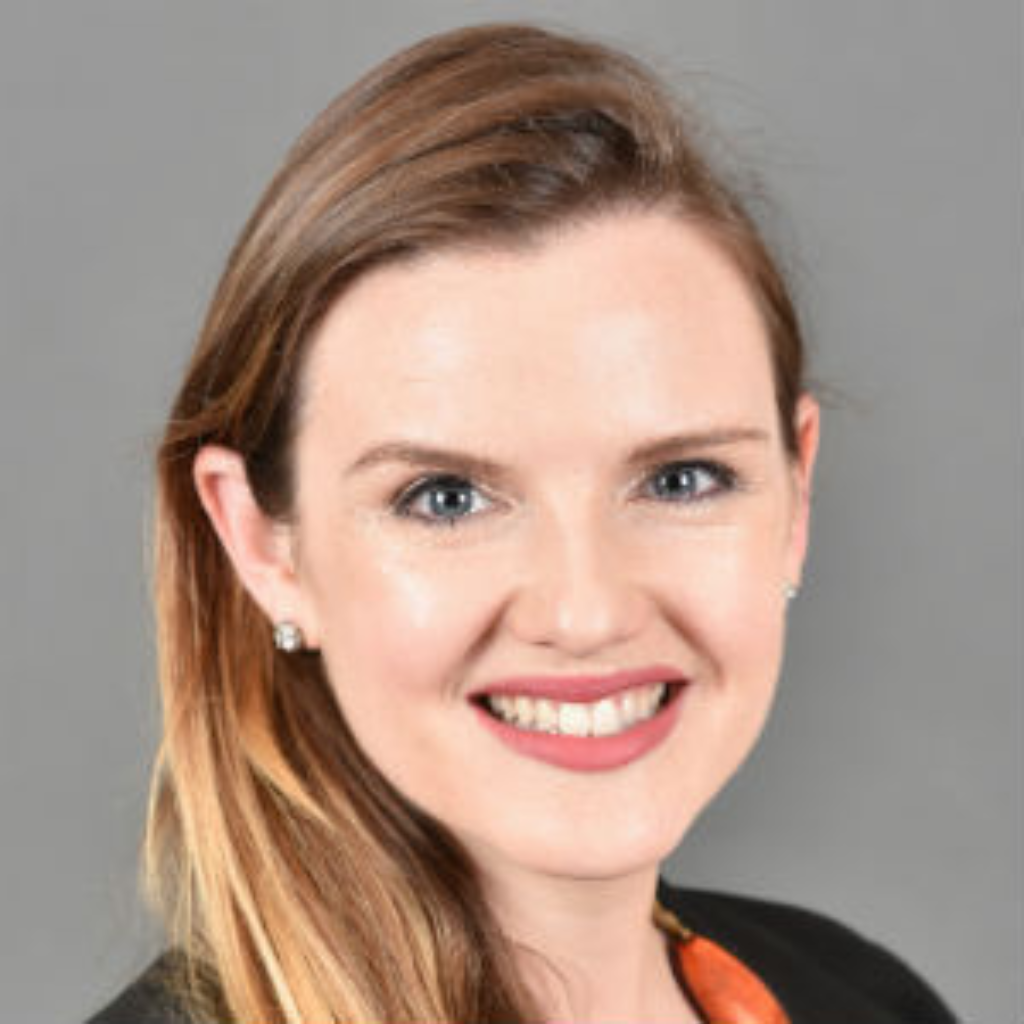 Jennifer Magaziner, MBA, MPH
Vice President of Digital Health,
Boston Children's Hospital
Meet Jennifer
Jen Magaziner is the Vice President of Digital Health at Boston Children's Hospital. In this role, she works with leaders across the enterprise to drive digital health strategy and transformation and oversees the hospital's digital health program.
Previously Jen worked across the healthcare sector as a consultant within PwC's Healthcare Advisory. While at PwC, Jen focused on healthcare service M&A, including novel payer/provider partnerships and care delivery transformation. Jen began her career at the Clinton Health Access Initiative, where she worked across six countries on programs to prevent mother-to-child transmission of HIV. This work sparked a passion for challenging traditional care models and expanding access to health services. In the years since Jen has also spent time at New York Presbyterian Hospital and Public Health Solutions.
Jen holds an MBA and an MPH in Reproductive & Family Health, both from Columbia University and a dual BA in International Relations and French from Brown University.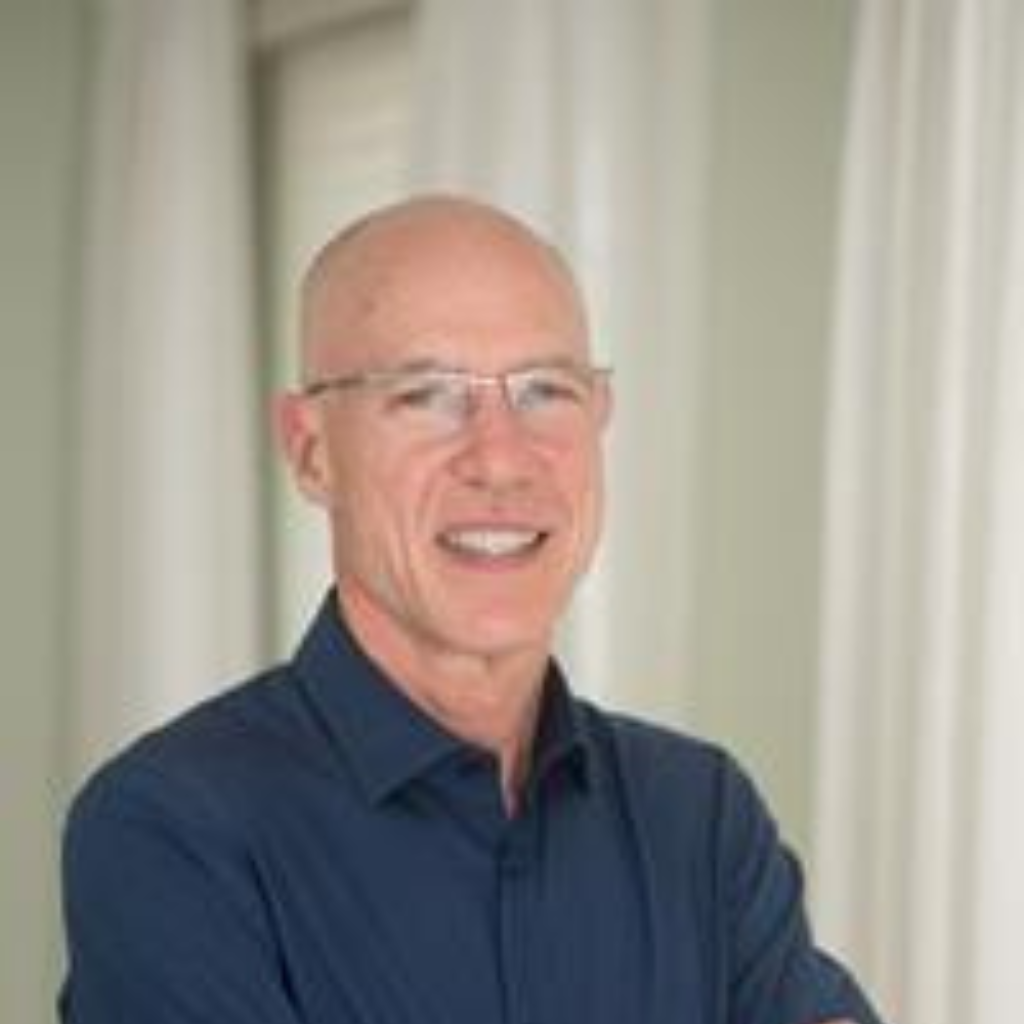 David Meeker, MD
Chairman, President, and Chief Executive Officer,
Rhythm Pharmaceuticals
Meet David
Dr. David Meeker, a member of Rhythm's Board of Directors since 2015 and Chairman of the Board since 2017, was appointed President and Chief Executive Officer of the Company in July 2020. Most recently, he served as President and CEO of KSQ Therapeutics. He previously served as President and CEO of Genzyme (a Sanofi company) following the merger of Genzyme and Sanofi. Post-merger at Sanofi-Genzyme, David assumed responsibility for the rare disease unit and the launch of the company's new multiple sclerosis franchise, and he was given responsibility for the full specialty-care portfolio of Sanofi, adding the oncology and immunology portfolios. In that capacity, he oversaw the initial launch of products for atopic dermatitis and rheumatoid arthritis. David joined Genzyme in 1994 to work on the cystic fibrosis gene therapy program and ultimately served in a variety of R&D leadership roles before moving to operational roles with increasing responsibility beginning in the year 2000. He was named COO of Genzyme in 2009, with broad responsibility for the global commercial portfolio. Prior to joining Genzyme, David was a practicing physician at Cleveland Clinic, with a specialty in pulmonary and critical care. He did his internal medicine training at Harvard's Beth Israel Deaconess Medical Center and his pulmonary/critical care training at Boston University. He currently serves as chairman of the board of Rhythm Pharmaceuticals and Trevi Therapeutics, and he is a member of the board of Myokardia. He also serves on the boards of the Biomedical Science Careers Program and the Network for Excellence in Health Innovation.

David received his MD from the University of Vermont Medical School. He completed the Advanced Management Program at Harvard Business School. Dr. David Meeker, a member of Rhythm's Board of Directors since 2015 and Chairman of the Board since 2017, was appointed President and Chief Executive Officer of the Company in July 2020. Most recently, he served as President and CEO of KSQ Therapeutics for approximately three years. Previously, David was the Executive Vice President and Head of Sanofi Genzyme, the specialty care global business unit of Sanofi that focused on rare diseases, multiple sclerosis, oncology, and immunology. He joined Genzyme in 1994 as Medical Director and, over the course of his tenure, served the company as Vice President of Medical Affairs, Chief Operating Officer, and Chief Executive Officer. He led Genzyme's commercial organization and global market access functions and managed the launch of several treatments for rare genetic diseases, including Aldurazyme®, Fabrazyme®, and Myozyme®. Prior to his tenure with Genzyme, David was Director of the Pulmonary Critical Care Fellowship at the Cleveland Clinic and an Assistant Professor of Medicine at Ohio State University. Dr. Meeker earned his M.D. from the University of Vermont Medical School and completed the advanced management program at Harvard Business School.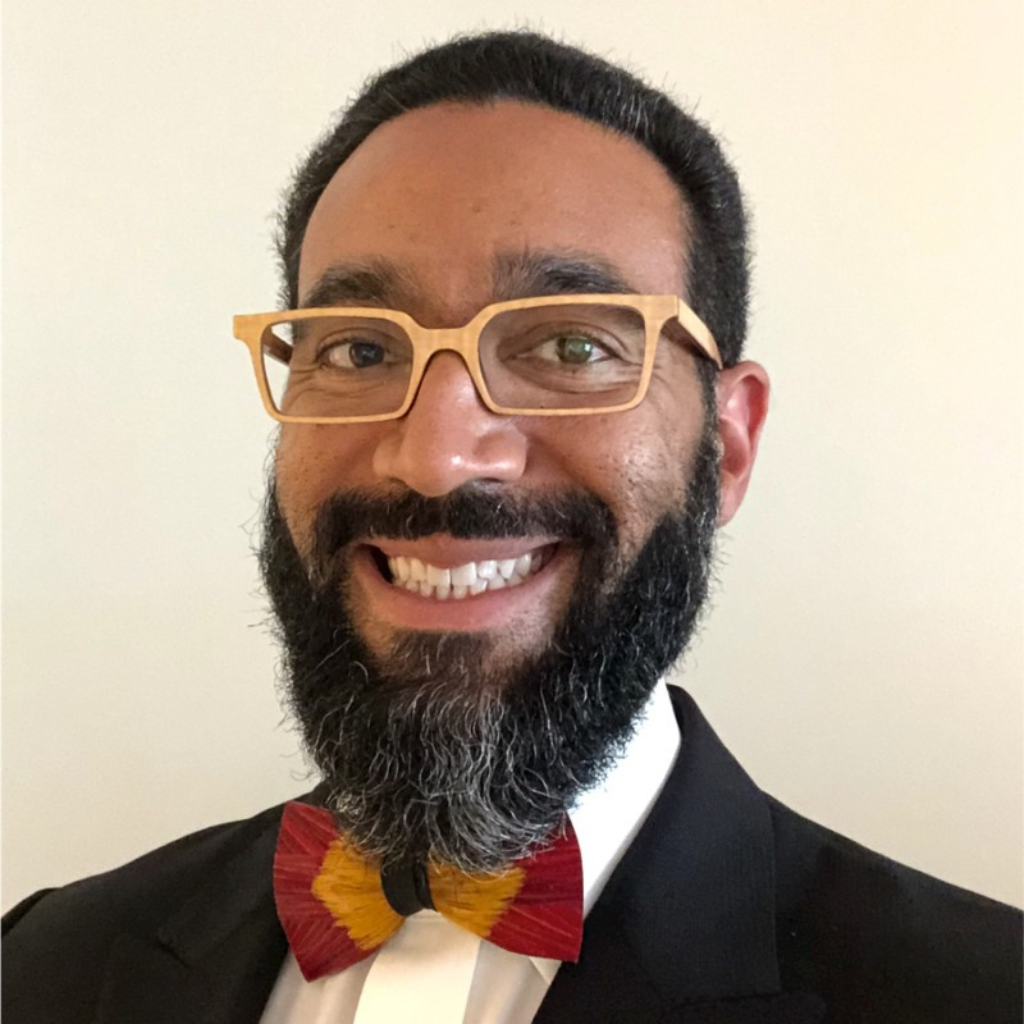 Taft Parsons III, MD
Chief Psychiatric Officer,
CVS Health
Meet Taft
Taft Parsons III, MD joined Aetna / CVS Health as Vice President and Chief Psychiatric Officer in July 2022. In his role he provides a clinical partnership to Aetna / CVS Health behavioral health and mental well-being, focusing on delivering high-quality, appropriate, and cost-effective mental health for our patients, members, customers, and communities.
Taft came to Aetna / CVS Health from Humana, where he served as their Enterprise Medical Director for Behavioral Health. During his time at Humana, he fully integrated their national clinical services from a carved-out book of business within an owned subsidiary. He has overseen projects within care model design and strategy, value-based contracting, and social determinants of health. His personal passion lies in utilizing digital health to improve the mental health of patients and members.
Prior to Humana, Dr. Parsons was the VP for Behavioral Health at Molina Healthcare, where he insourced carved-out BH benefits and built up an integrated centralized BH program. Before joining Molina, he was a practicing psychiatrist and administrative physician for Henry Ford Health System, where he served as a Medical Director and Hospital Director, supervisor, professor, and inpatient psychiatrist.
Dr. Parsons earned his undergraduate degree in biology from Morehouse College in Atlanta and his medical degree from the Medical College of Wisconsin. He is a member of the American Psychiatric Association and the Michigan Psychiatric Society. He has published multiple articles on behavioral health and is a regular educational and advocacy speaker with various academic and social organizations.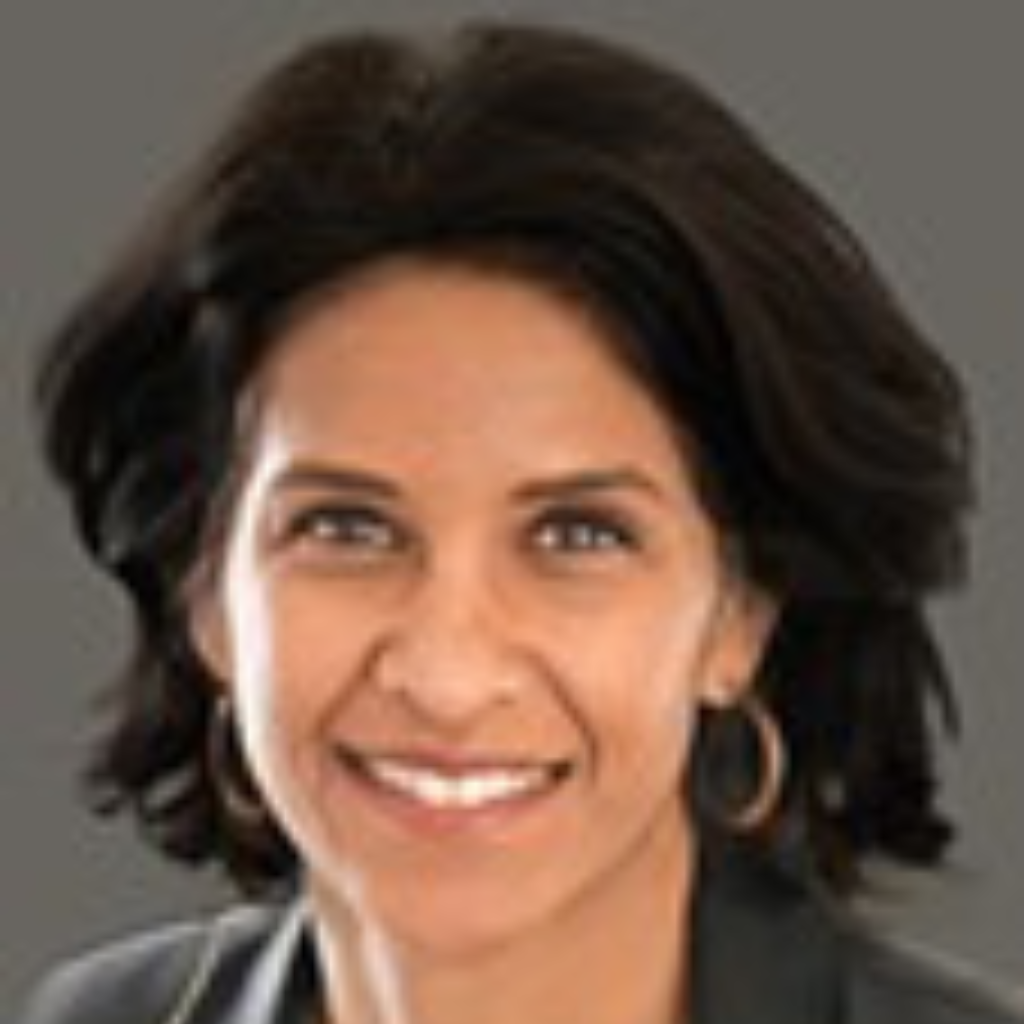 Sandhya Rao, MD
Chief Medical Officer, Senior Vice President,
Blue Cross Blue Shield of Massachusetts
Meet Sandhya
Dr. Sandhya Rao is the chief medical officer and senior vice president for Blue Cross Blue Shield of Massachusetts, the largest private health plan in Massachusetts and one of the largest independent, not-for-profit Blue Cross Blue Shield plans in the country.

Sandhya is responsible for the strategic direction and ongoing operation of our health and medical management and pharmacy divisions, focused on improving the quality, outcomes, and affordability of health care provided to our members.

Sandhya joined Blue Cross in December 2020, and she provides extensive population health management experience leading to innovative delivery solutions and unique insights into what employers want in their health plans.

Previously, she served as vice president of clinical strategy at Haven, the healthcare organization formed by Amazon, JP Morgan Chase, and Berkshire Hathaway. Before joining Haven, Sandhya was senior medical director for population health management at Partners Healthcare. She also served as associate medical director of the Mass General Physicians Organization, and as a business analyst at McKinsey and Co., Her clinical experience includes practice as a primary care provider at Massachusetts General Hospital and at Brigham and Women's Hospital.

Sandhya earned her Bachelor of Arts degree in public health from Brown University and her medical degree from New York University School of Medicine. She completed her residency in internal medicine at Brigham and Women's Hospital.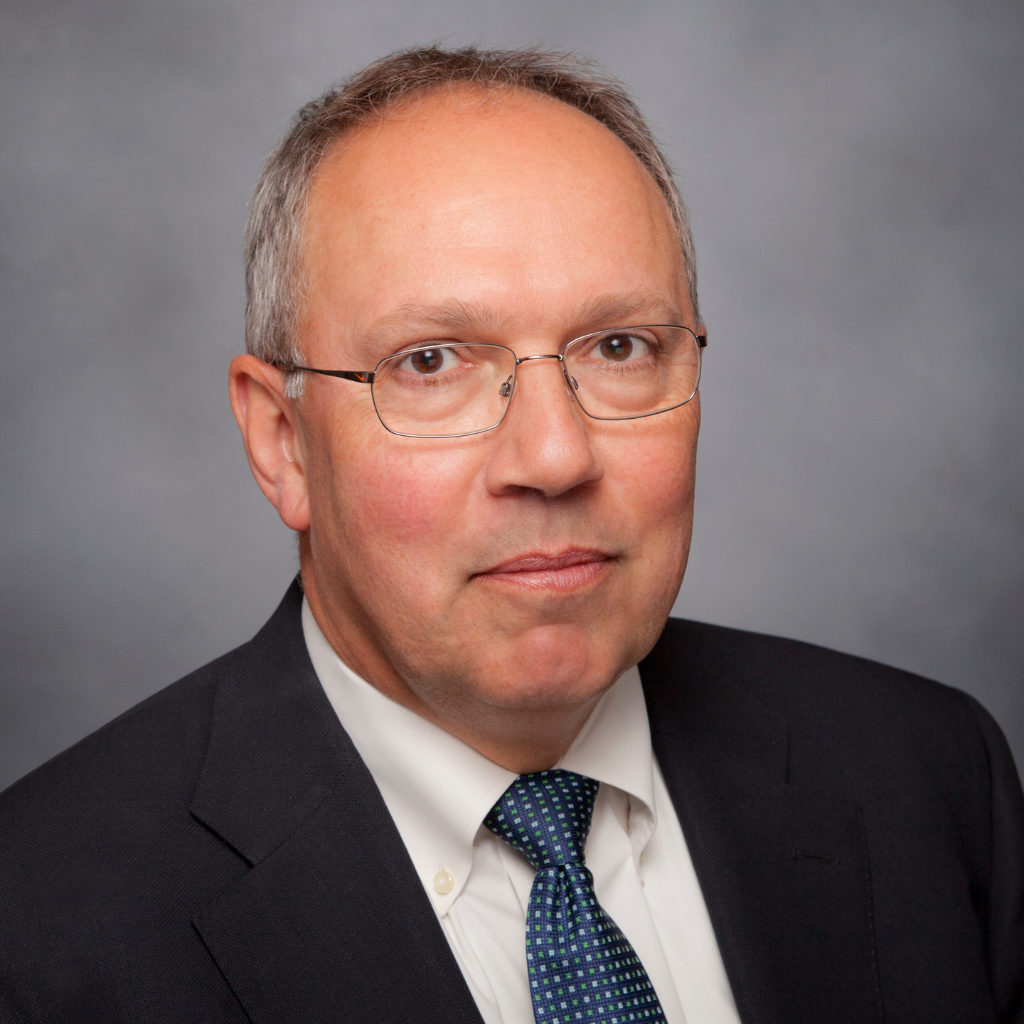 Murray N. Ross, PhD
Vice President, Government Relations and Director,
Kaiser Permanente Institute for Health Policy
Meet Murray
Murray Ross is Vice President of the Kaiser Foundation Health Plan, Inc., and leads the Kaiser Permanente Institute for Health Policy in Oakland, California. Kaiser Permanente is the largest private integrated health care delivery system in the U.S., serving over 10 million people in eight states and Washington, D.C. The Institute seeks to shape public policy and private practice by sharing evidence and experience from Kaiser Permanente's operations through publications, expert roundtables, and conferences. Dr. Ross speaks frequently to domestic and international audiences on a wide range of health care topics and serves on a number of academic and non-profit boards. His current work focuses on how American health care can make better use of new medical technologies and how public policy can support better alignment of clinical and financial decision-making to improve health and the quality and affordability of health care. He also has a long-standing interest in improving communications in health care, both between patients and providers and also between knowledge producers and policy influencers.
Before joining Kaiser Permanente in 2002, Dr. Ross was a policy advisor to the U.S. Congress, first at the Congressional Budget Office and later as the executive director of the Medicare Payment Advisory Commission.
An economist by training, Dr. Ross earned his doctorate at the University of Maryland, College Park, and completed his undergraduate work at Arizona State University. He enjoys distance running, writing, photography, and traveling (often together).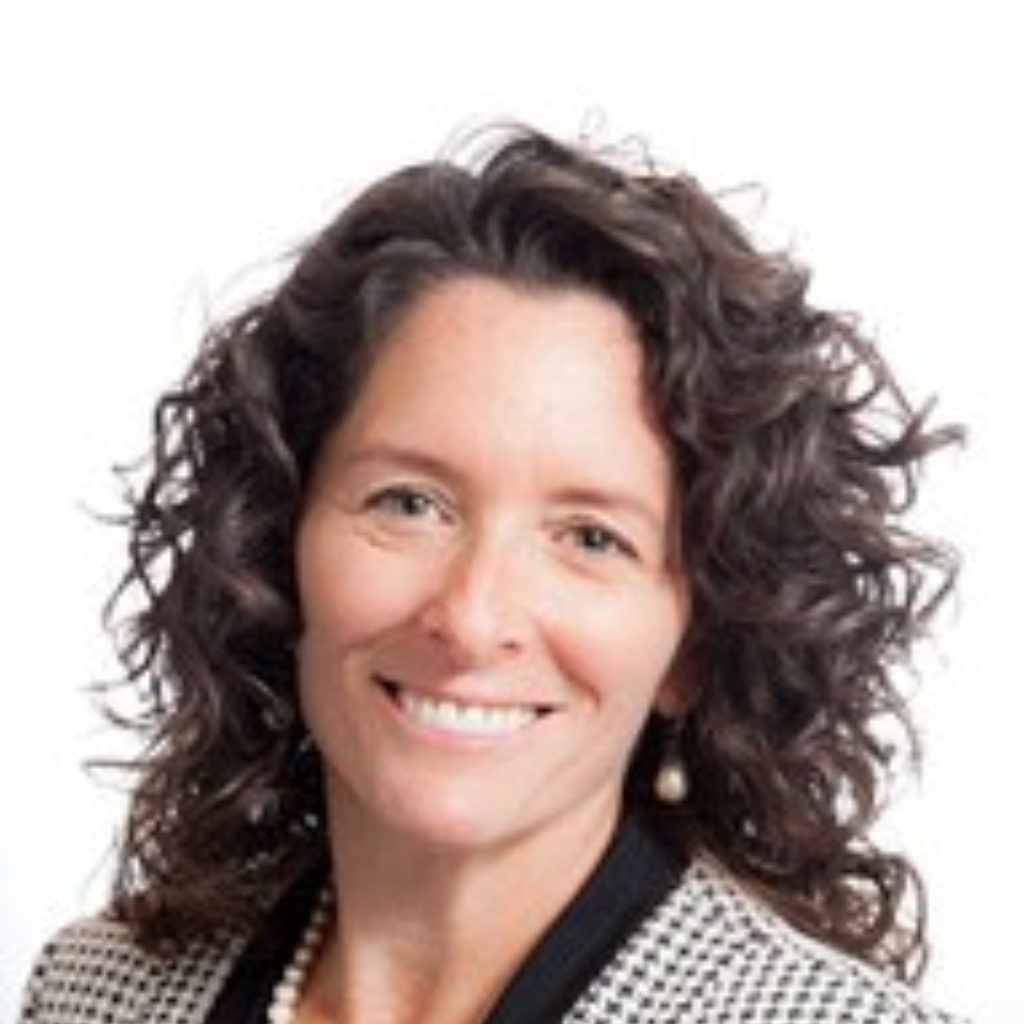 Christina Severin, MPH
President & CEO,
Community Care Cooperative
Meet Christina
Christina Severin is a leading health care executive with more than 20 years of experience and numerous accomplishments in managed care, delivery systems, health insurance, Accountable Care Organizations, quality, public policy, and public health. She has led Community Care Cooperative (C3) since the organization's launch in 2016, leveraging the proven best practices of ACOs throughout the country, building the organization on the collective strengths of its health centers, and growing the organization to better serve MassHealth members throughout the commonwealth.

Widely recognized for her achievements, she was honored for her leadership of a Top 100 Women-Led Business by the Boston Globe in 2020, 2019, and 2015, and named a "40 Under 40" honoree by The Boston Business Journal in 2013. That year, Christina was also profiled by The Business Journal for its "Women Up" feature, and named to its list of top healthcare executives to change roles in 2013.

Christina's prior leadership experience includes serving as President and Chief Executive Officer of Beth Israel Deaconess Care Organization and as President of Network Health, a nonprofit Massachusetts health plan.

Christina has taught classes in health care administration and management at Boston University, Harvard University, and Northeastern University. She earned a Master of Public Health with a concentration in Health Services from Boston University School of Public Health, and a Bachelor of Arts in Political Economy from the University of Massachusetts at Amherst.

Christina lives in Jamaica Plain, MA with her husband, and they are coming to terms with becoming empty nesters.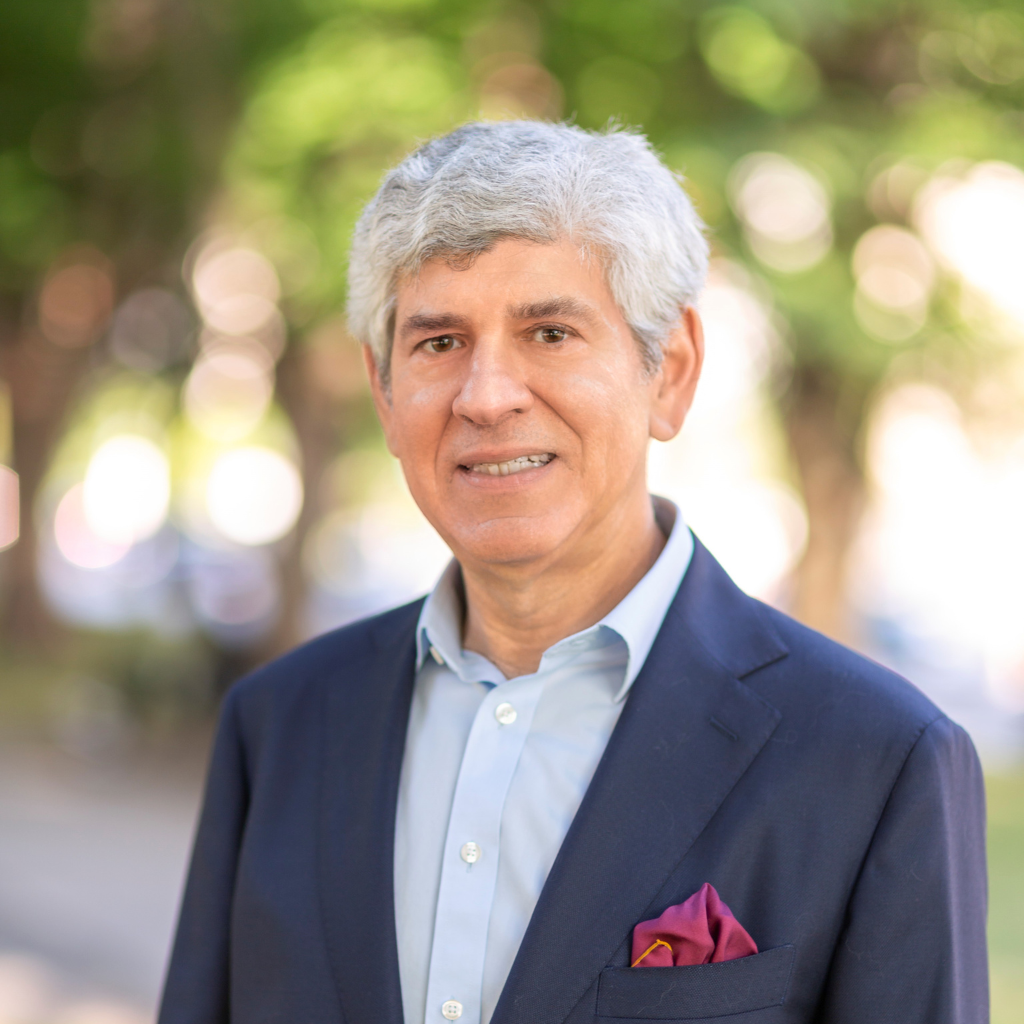 Michael Sherman, MD, MBA, MS
Venture Partner,
Meet Michael
Dr. Michael Sherman serves as venture partner at RA Capital Management, a $9 billion multi-stage investment manager, dedicated to evidence-based investing in public and private healthcare and life science companies developing drugs, medical devices, diagnostics, services, and research tools.
Before joining RA, he served as executive vice president and chief medical officer at Point32Health, formed by the merger of Harvard Pilgrim Health Care and Tufts Health Plan, two leading not-for-profit health plans insuring over 2 million members. Before the merger, Dr. Sherman served as chief medical officer of Harvard Pilgrim Health Care, nationally recognized for both innovation and quality. His accountabilities included clinical innovation, medical policy, quality, regulatory and accreditation activities, health equity, and oversight of all physician functions (including provider engagement, medical cost management, utilization management, and employer engagement). He has been widely recognized as a pioneer in bringing advances in transformational therapeutics, precision medicine, and digital therapeutics to Point32Health's members by launching structured pilots that balance access and affordability and also generate real-world evidence.
His leadership in the development of value-based payment agreements with pharmaceutical companies, which tie payment for a drug to patient outcomes, has placed him at the forefront of the issue, and Dr. Sherman is credited with cementing Harvard Pilgrim's position as a leader among insurers in crafting agreements with pharmaceutical companies that tie payments for drugs to their performance. In 2018, he received Xconomy's "Contrarian Award" for his contributions, including having signed the nation's first such payment model for gene therapy, helping pave the way for developing innovative financing models. Dr. Sherman's work is also featured in a Harvard Business School case study published in 2021. He has also led the nation to expand access to precision medicine, such as whole genome screening, and his organization became the first health plan to cover the GRAIL Galleri Multi-Cancer Early Detection Blood Test for a subset of its commercial members in 2022.
Dr. Sherman holds board appointments with several well-respected nonprofit organizations, including the Personalized Medicine Coalition, the Harvard Business School Healthcare Initiative, and NEHI (Network for Excellence in Health Innovation). For a decade, he served as chair of the Board of Managers of the Harvard Pilgrim Health Care Institute, which encompasses the Department of Population Medicine at Harvard Medical School—the nation's only appointing medical school department based on a health plan. Dr, Sherman has also served on the advisory board of the Institute for Clinical and Economic Review (ICER), the board of overseers of Boston's internationally renowned Museum of Science, and the Massachusetts Rare Disease Advisory Council. He is the past chair of AHIP's CMO Leadership Council, a trade association comprising chief medical officers from health plans throughout the United States, and previously served as a board member and as Co-President of the Harvard Business School Healthcare Alumni Association. Dr. Sherman has also mentored emerging physician executives enrolled in the AHIP Executive Leadership Program.
Before joining Harvard Pilgrim in 2011, Dr. Sherman served as corporate medical director for physician strategies at Humana. He also served as vice president of network and consumer solutions for UnitedHealth Group's subsidiary Ingenix (now part of Optum) and as chief business development officer for United's Medicare Part D business. Formerly, Dr. Sherman held the position of vice president and general manager at Thomson Medstat (now part of IBM Watson Health), and he previously held management roles at Immusol, a San Diego-based biotechnology company; HealthAllies, an organization created to provide discretionary medical benefits to the cash-pay market, which UnitedHealth Group purchased; and Da Vita, a national provider of dialysis services.
Before pursuing an M.B.A. at Harvard Business School, Dr. Sherman received his M.D. from Yale and practiced as a cardiac anesthesiologist. He also holds a B.A. in Anthropology and Natural Sciences and an M.S. in Biomedical Anthropology from the University of Pennsylvania. Dr. Sherman is a diplomate of the American Board of Anesthesiology and the American Board of Medical Management. In 2009, he was named a fellow of the American College of Physician Executives in recognition of his national contributions to the field of medical management. Dr. Sherman frequently speaks at regional, national, and international conferences and lectures as a faculty member of Harvard Medical School's Department of Population Medicine. He has also been called upon to provide legislative testimony at the national level. Speaking at the White House in 2017, Dr. Sherman presented Harvard Pilgrim's efforts to combat the opioid epidemic at a meeting of the President's Commission on Combating Drug Addiction and the Opioid Crisis. He has also delivered congressional briefings on precision medicine.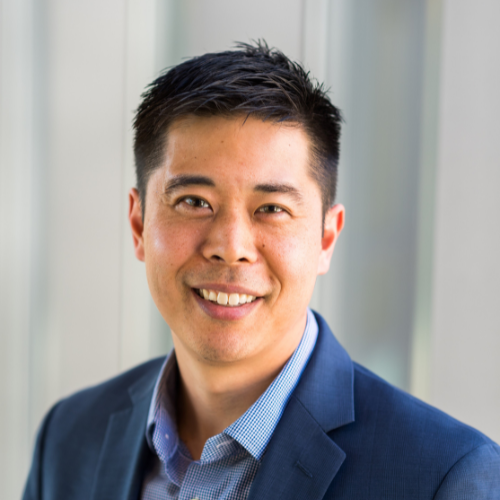 Andy Shin, JD, MPH, MBA,
Senior Vice President of Strategy, Mass General Brigham.
Meet Andy
Andy Shin, JD, MPH, MBA, is Senior Vice President of Strategy at Mass General Brigham. In this role, he is responsible for shaping and advancing the strategy for one of the nation's largest integrated academic health systems and leading biomedical research organizations in the world.
Andy has held leadership positions across the social, public, and private sectors in strategy, operations, business development, and policy roles. He formed and led the American Hospital Association (AHA) Center for Health Innovation- the combined health services research, performance improvement, data solutions, advisory, and commercial business units of the AHA, including the AHA Innovation Venture Fund. Andy also served on the founding team that launched the CMS Innovation Center (CMMI) from its inception, eventually leading stakeholder engagement as group director. As a health policy fellow for the Energy and Commerce Committee in the U.S. House of Representatives, he supported the development of federal health reform legislation leading up to the passage of the Affordable Care Act. He also has experience as a consultant, investment analyst, and officer in the United States Air Force.
Andy currently serves as faculty for the Massachusetts Institute of Technology Catalyst Program, a collaborative initiative increasing the potential of innovative biomedical research from MIT to benefit society and the economy, and as an instructor in the Department of Health Policy and Management at the Harvard School of Public Health. He is an editorial board member for the Journal of Population Health Management, Board of Trustees member for Cooley Dickinson Hospital, and former Reynolds Fellow in Social Entrepreneurship with the Center for Public Leadership at Harvard University.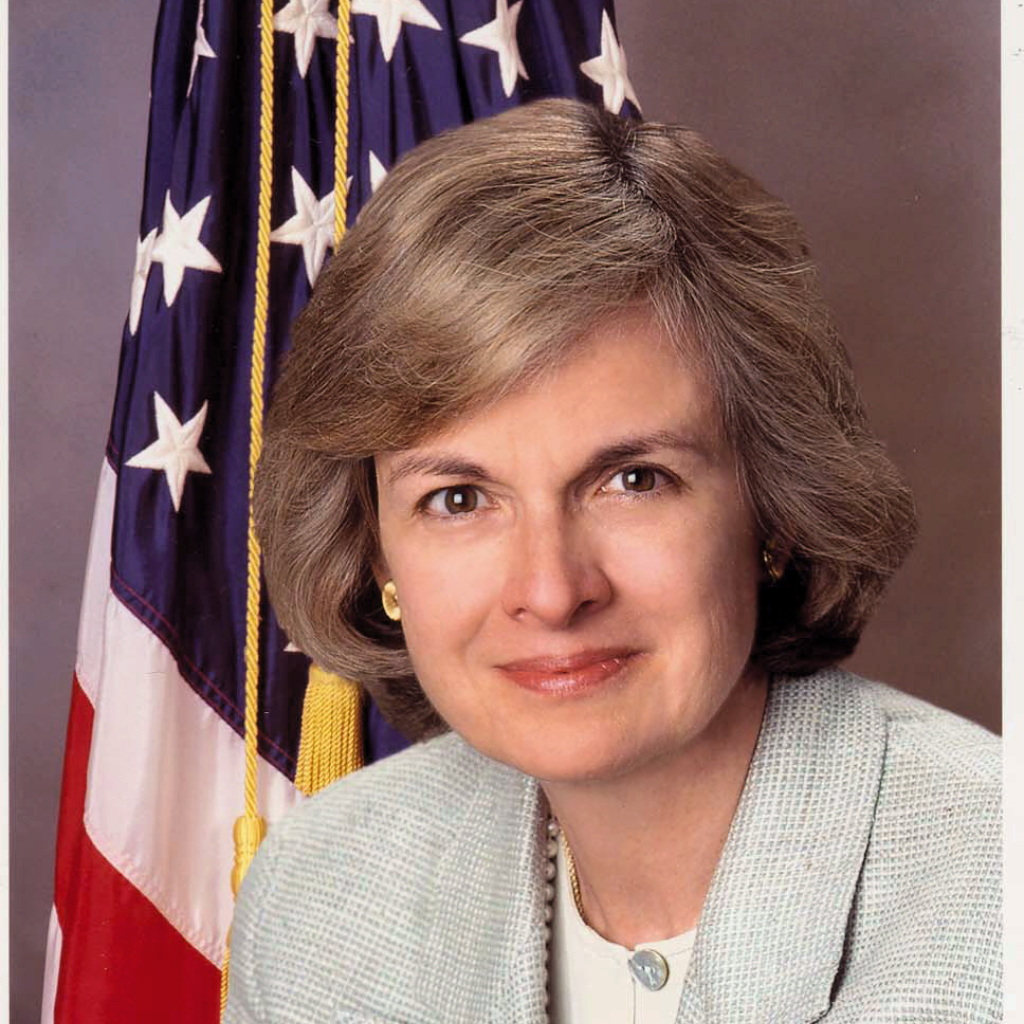 Eve Slater, MD, FACC
Professor of Clinical Medicine,
Columbia University College of Physicians & Surgeons
Meet Eve
Dr. Eve Slater is an Associate Clinical Professor of Medicine at Columbia University College of Physicians & Surgeons. Additionally, she serves on the Boards of the University of Medicine and Dentistry of New Jersey (nominated); Idera Pharmaceuticals, Cambridge, MA; iTheRx, San Diego, CA; the Council of the Rockefeller University, New York City, NY; and the Scientific Advisory Board of the Global Alliance for TB Drug Development, New York City, NY.

Prior to her role at Columbia, Dr. Slater served as Senior Vice President of Worldwide Policy at Pfizer, Inc. She has served as Assistant Secretary of Health for the U.S. Department of Health and Human Services. Prior to joining HHS, she spent over 19 years with Merck in a number of critical scientific, strategy, and public policy positions. In 1983, she joined the Merck Research Laboratories in biochemical endocrinology and molecular biology, and in 1988, she was promoted to head the regulatory affairs department as VP and later SVP of Clinical and Regulatory Development. In 2001, she was named as SVP of External Policy for Merck Research Laboratories and VP of Merck Corporate Public Affairs. An expert on HIV treatment research, she served as a member of both the U.S. Keystone National Policy Dialogue on HIV and the NIH Office of AIDS Research Advisory Council. An expert on the FDA, she was named to the Subcommittee of the FDA Science Board in 2007.

In 2001, Dr. Slater was appointed by President George W. Bush as Assistant Secretary of Health, the first woman to hold this position. In this role, she served HHS Secretary Tommy Thompson as chief health policy advisor, with special emphasis on e-health and innovation, biosecurity, clinical subjects' protection, women's health, eldercare, and HIV/AIDS. After leaving HHS, she became a director and advisor to a number of biotechnology companies, including Vertex Pharmaceuticals, Cambridge, MA, and Phase Forward, Waltham, MA.

Dr. Slater received her bachelor's degree from Vassar College (Phi Beta Kappa) and her medical degree from Columbia University (Alpha Omega Alpha). She received her training in internal medicine and cardiology at the Massachusetts General Hospital, where she was the first woman named as Chief Resident in Medicine and later led the Hypertension Unit. She also served as an Assistant Professor of Medicine at Harvard Medical School. A Fellow of the American College of Cardiology, she continues to serve patients as an Associate Attending Physician at NY Presbyterian Hospital and Associate Professor of Medicine at Columbia.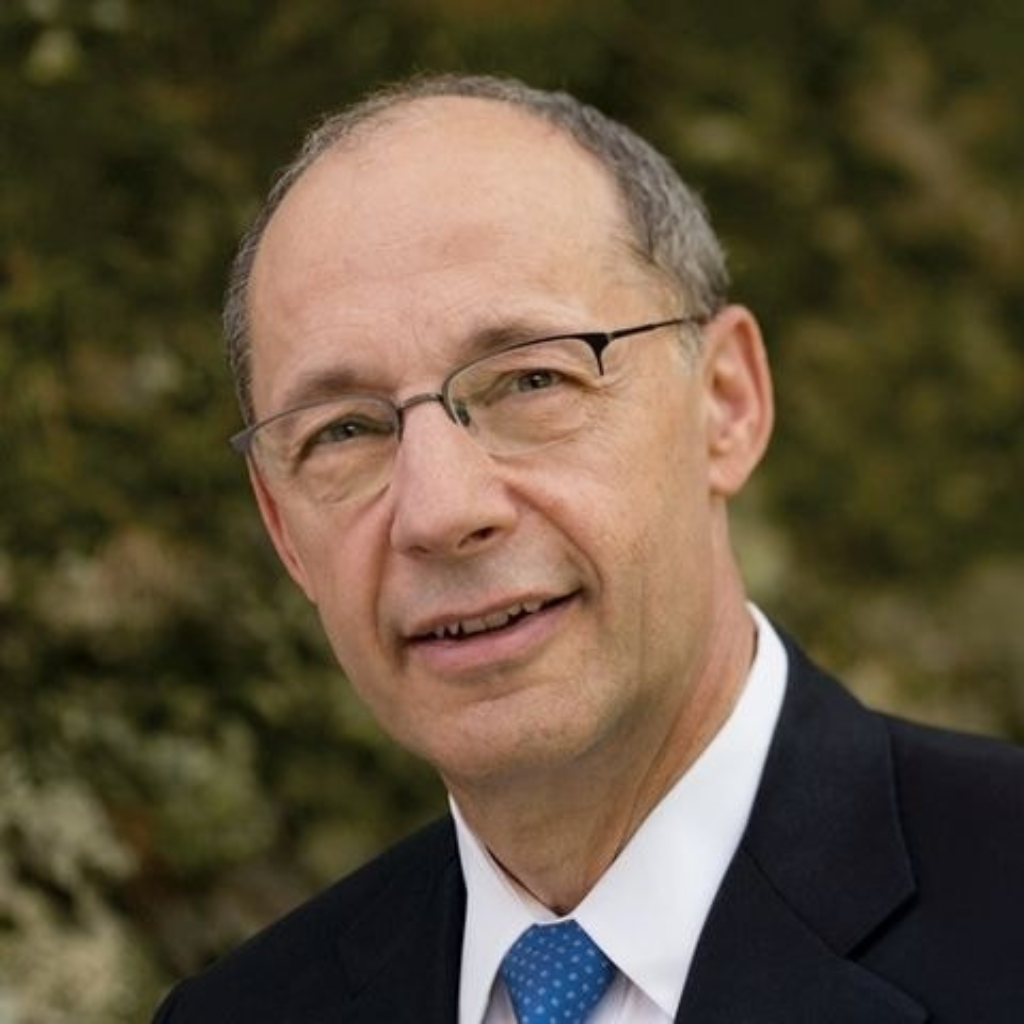 Josef von Rickenbach
Managing Director,
stet vision LLC
Meet Josef
Mr. von Rickenbach is the Managing Director of stet vision LLC. Prior to stet vision, Mr. von Rickenbach was co-Founder, President & CEO of biotech company Helio Vision, Inc., which was successfully merged with Aldeyra Therapeutics (NASDAQ: ALDX) in early 2019. Previously, Mr. von Rickenbach was co-Founder, Chairman & CEO of PAREXEL International Corporation. He took the company from its pioneering beginnings, as one of the first clinical research organizations (CROs) in the early 1980s, to its place as one of the top three global biopharmaceutical services providers.  He led PAREXEL through multiple rounds of venture capital, multiple secondary offerings, and over 40 mergers and acquisitions during his 36-year history at the helm of the Company. In a "going private" transaction in 2017, PAREXEL was acquired for $5 billion by a private equity firm.
Foreseeing the globalization of clinical research, Mr. von Rickenbach worked to expand PAREXEL's presence to 51 countries. This extensive geographical presence and the Company's 20,000 employees allow PAREXEL to conduct clinical trials across every continent in more than 100 countries. To make clinical development more effective, he conceived a multidisciplinary and systems-oriented approach to clinical development, bringing efficiencies, scalability, and standardization to the process.  As biopharmaceutical R&D adopted information technology, Mr. von Rickenbach instituted a leading advanced technology offering with PAREXEL Informatics, a frontrunner in providing eClinical solutions. 
Mr. von Rickenbach was a founding member of the Board of Directors of the Association of Clinical Research Organizations (ACRO) and served as Chairman twice. He was named EY Entrepreneur of the Year Award in 1997 and was awarded the Ellis Island Medal of Honor in 2018. In addition to NEHI, he serves on the Board of Trustees of McLean Hospital and several other non-profit organizations. Mr. von Rickenbach advises multiple companies, from startups to mature enterprises.
Mr. von Rickenbach holds a B.A. in Business Economics from Lucerne University in Switzerland and an MBA from Harvard Business School.
Mr. von Rickenbach has lectured at the Harvard Business School, the MIT Sloan School of Management, and the Tuck School of Business at Dartmouth.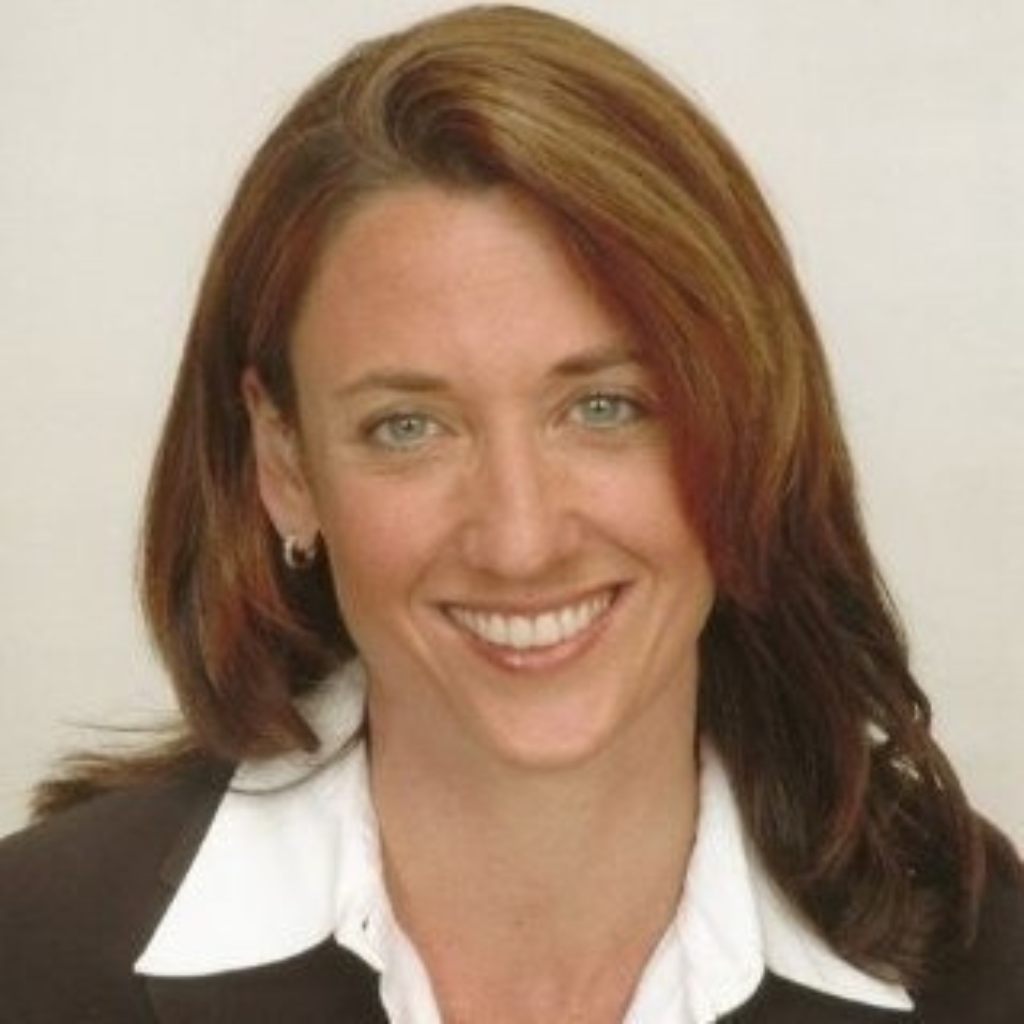 Kate Wallis, RN, BSN​
Vice President of Clinical Innovation,
Point32Health​
Meet Kate
Kate Wallis is the VP of Clinical Innovation at Point32Health. In this role, she and her team are responsible for actively seeking partnerships within the entire healthcare ecosystem to explore emerging solutions that challenge current thinking and may revolutionize the standard of care. Her team's goal is to make the latest emerging technologies (like digital therapeutics and precision medicine) available to members in a way that minimizes any cost increases and produces real-world data that can inform the health care ecosystem.

With over 25 years of diverse healthcare experience, she is passionate about empowering innovative, high-quality, equitable care. Her background includes experience in NICU, pediatric outpatient, allergy/asthma, pharmaceutical sales, medical device safety, and health insurance.

She holds a bachelor's degree in nursing from the University of Rochester.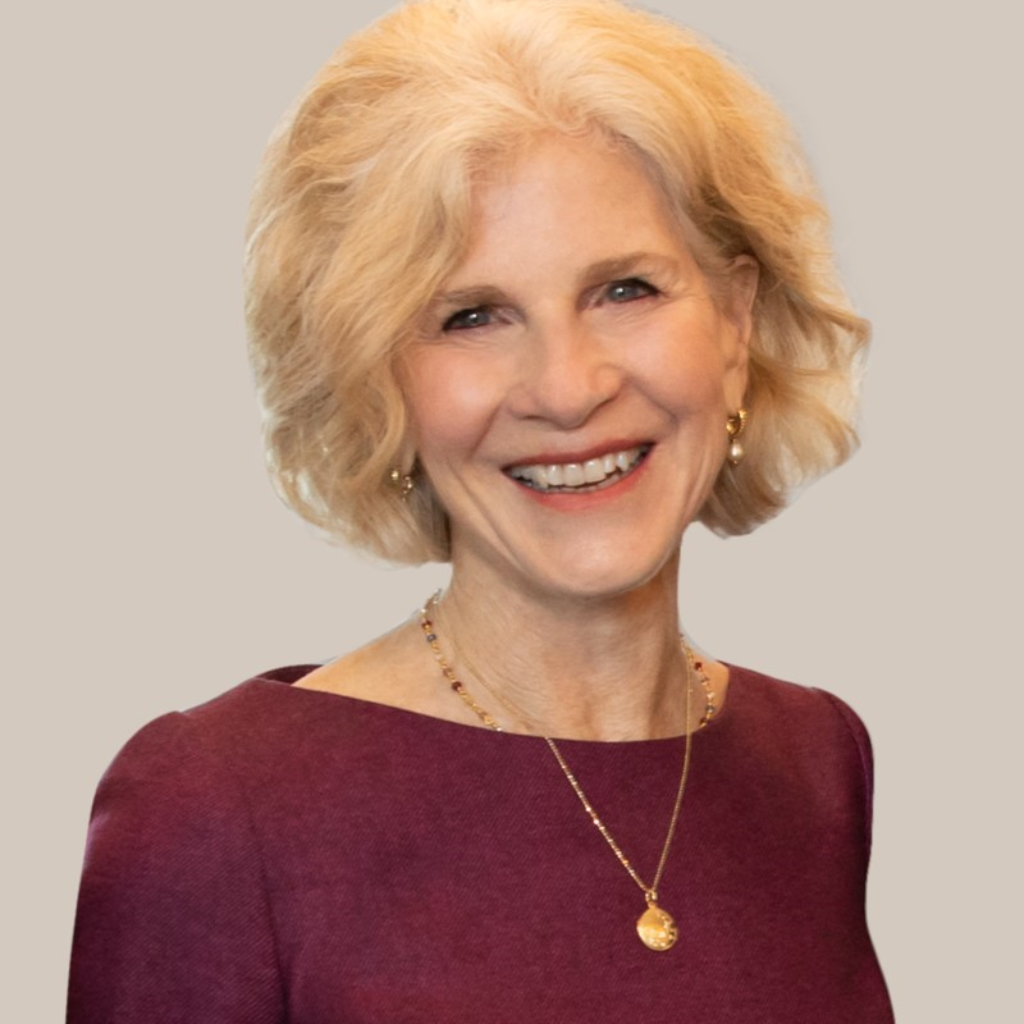 Wendy Warring
President and CEO, NEHI
Meet Wendy
Wendy Warring, J.D. became President and CEO of NEHI in January 2020. She is focused on strengthening NEHI's role in advancing innovative care models and technologies that improve access to effective health care, especially by lowering individuals' health care costs. This will require creativity and collaboration among key health care industry stakeholders and NEHI is well-equipped to stimulate and leverage scalable interdisciplinary approaches.

Warring previously served as Senior Vice President of Network Development and Strategic Partnerships at Boston Children's Hospital. She was responsible for developing strategies and executing operational initiatives to strengthen relationships between Boston Children's and primary care physicians, hospital systems, and other providers locally, regionally, and nationally. She has also held positions as Executive Vice President & COO at Connecticut Children's Medical Center and EVP of UMass Memorial Health Care, both positions involving the implementation of strategies to strengthen the organizations' ability to deliver accessible and affordable care.

Warring has substantial experience in the public sector as well. She was the Massachusetts Commissioner of the Division of Medical Assistance where she directed the state's Medicaid program. She also served as General Counsel to the Massachusetts Housing Finance Administration, a quasi-public agency devoted to addressing low-and moderate-income housing needs. She was also a deputy legal counsel in the Governor's office, where she worked principally on mental health and human services issues. Early in her career, she worked at the National Academy of Sciences and at the U.S. Department of Health and Human Services.

Warring received her J.D. from Yale University and her Bachelor's Degree from Brown University.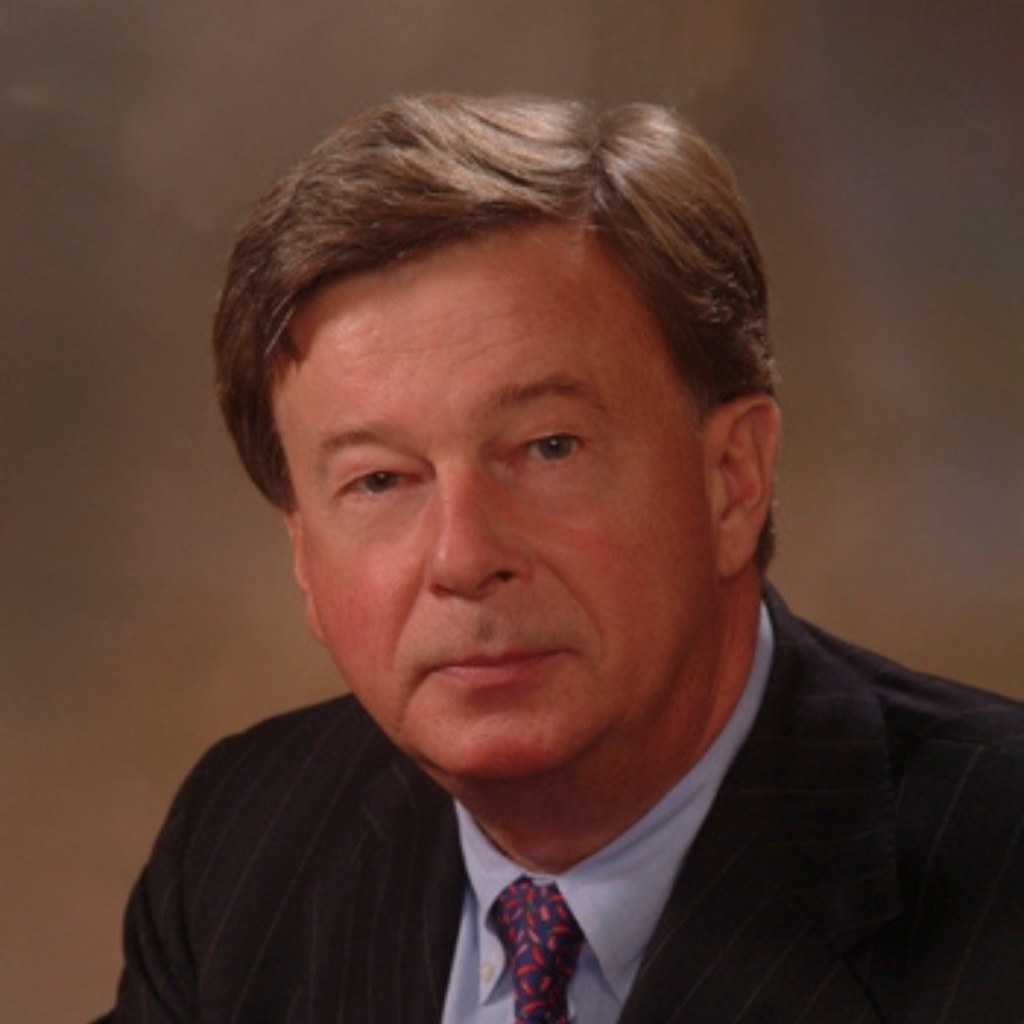 Henri A. Termeer
(In Memoriam)
Former Chairman and CEO,
Genzyme Corporation
Learn More About Henri's Life
Henri A. Termeer was appointed president of Genzyme Corporation in 1983, two years after the company's founding. He became its chief executive officer in 1985 and chairman in 1988. Under his leadership, Genzyme grew from a modest entrepreneurial venture to one of the world's leading biotechnology companies, and in 2007, Genzyme was chosen to receive the National Medal of Technology, the highest honor awarded by the President of the United States for technological innovation.
Mr. Termeer is recognized as a pioneer in developing and delivering treatments to patients with rare genetic diseases around the world. He was a trustee for the Boston Museum of Science, a member of the Massachusetts Institute of Technology Corporation, and a member of the board of directors of Project HOPE, an international nonprofit health education and humanitarian assistance organization.
Widely acknowledged for his contributions to the biotechnology industry and health care field, Mr. Termeer served on the board of directors of both the Biotechnology Industry Organization and the Pharmaceutical Research and Manufacturers of America. He was a director of Massachusetts General Hospital and was a member of the board of fellows of Harvard Medical School. In addition, Mr. Termeer was deputy chairman of the Federal Reserve Bank of Boston's board of directors and a member of the board of directors of Abiomed Inc. He was also instrumental in founding the New England Healthcare Institute.
A Native of the Netherlands, Mr. Termeer studied economics at the Economische Hogeschool (Erasmus University, The Netherlands) and earned an M.B.A from the Darden School at the University of Virginia.